From
comics.gearlive.com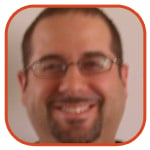 Pizza time with George Perez
Posted by
David Torres
Tuesday February 10, 2009 7:12 pm
I am a graduate of Cardinal Hayes High School in the Bronx. We have a large list of alumni who have gone on to bigger and better things. Some of these people include Regis Philbin, Martin Scorsese, and comic book legend George Perez.  My brother Danny is an art teacher there and he informed me a few months back that the school was able to secure George Perez to come in and do a talk with the art students of the school. My brother told me to come in and meet him.
Prior to meeting Mr. Perez at my old high school, I first met him at the NY Comic Con. In my blog about the Con, I mentioned that I was going to get a bunch of books signed and graded by CGC and I got my copy of "Crisis on Infinite Earths" #7 signed by Mr. Perez.
On Monday, Mr. Perez arrived at the school where he was greeted outside of my brother's classroom with a display of reproductions of numerous comic book covers of his work through the years - some of the covers that were reproduced were used from my collection.
[ Read more comics.gearlive.com  ]
Related